MedShr awarded Gold, Silver and Bronze at PM Society Digital Awards 2022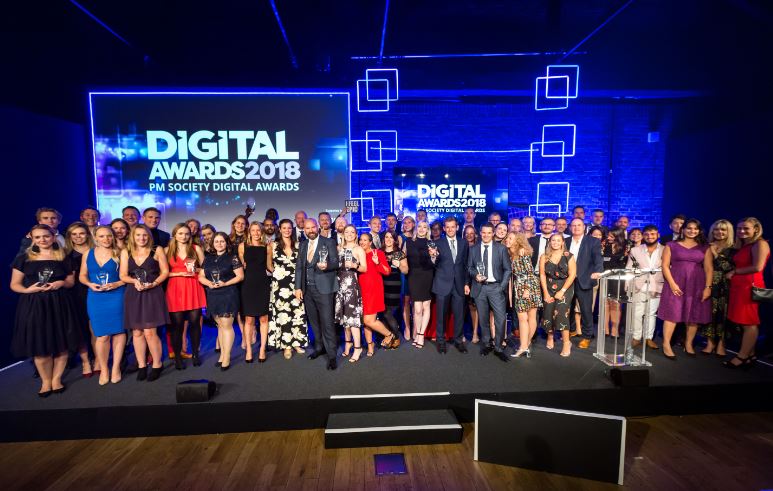 An innovative platform that specialises in case-based HCP education stood out at this year's PM Society Digital Awards
MedShr won Gold in the category Healthcare Provider Education, Training and Support, as well as Silver and Bronze awards in other categories
Its success speaks to the value of peer-to-peer learning and effectiveness of case-based education in engaging clinicians globally
Representing a novel approach to medical education, a mobile-first platform that specialises in clinical case-based education took home awards in three categories at the 2022 PM Society Digital Awards ceremony, held on 15 September in London. Standing out from the established communications agencies that make up the usual winners, MedShr secured Gold for HCP Education, Training and Support, Silver for Evolving Campaigns for Success, and Bronze for Building Digital Communities.
"The way that we engage with and support ongoing clinical education has evolved to centre around when and how clinicians prefer to access that information. We built MedShr from that perspective - the app is in doctor's pockets and it's all about peer-to-peer learning and the application of knowledge in the real-world," says Founder and CEO Asif Qasim, who is also a consultant cardiologist and NHS Clinical Director.
Peer-to-peer learning has always been a crucial part of clinical practice, with doctors sharing challenging cases and learnings with one another on various digital platforms. With MedShr, the conversation has moved into a secure, global, clinician-only space that looks and feels like a social media feed - but is inherently about education and real-world application of clinical science and knowledge.
Over 2-million healthcare professionals now use MedShr, from 195 countries and across all clinical specialities. It's this large global community of professionals that MedShr taps into to identify healthcare challenges, deliver insights and provide highly targeted educational programmes.
The annual PM Society's Digital Awards reward innovation and effectiveness in digital medical communications programmes from across the healthcare industry. The ceremony brought together over 500 people from the pharmaceutical industry and supporting agencies to highlight the best programmes, tools and campaigns across a range of digital activities. MedShr was amongst 49 finalists and took home three awards.
MedShr's winning educational programmes
Gold for a Global Health programme that reached almost 1-million healthcare professionals with education and training around the management of malaria, Chagas disease, leprosy, sickle cell disease, antimicrobial resistance, and ophthalmology.
Silver for a programme around x-linked hypophosphatemia that reached over 300,000 doctors with education on the rare disease, designed to increase recognition and diagnosis of patients with XLH, and support with disease management.
Bronze for a programme in haemophilia education that leveraged the scale of the platform to create an online group for education and discussion around haemophilia, attracting and engaging an active community of 600 haematologists.
About MedShr
MedShr is a secure, professional app and network for medical professionals to connect and learn through case discussion. Over two million doctors and HCPs use MedShr to discover, discuss and share clinical cases and medical images. The platform's innovative educational approach puts focus on the application of insights from the latest scientific publications in real-world scenarios. Developed by doctors, for doctors, its speaks to specialists in their language, fostering learning and discussion about the specifics of clinical decision-making and management.
[ENDS]