Breast Cancer Awareness Month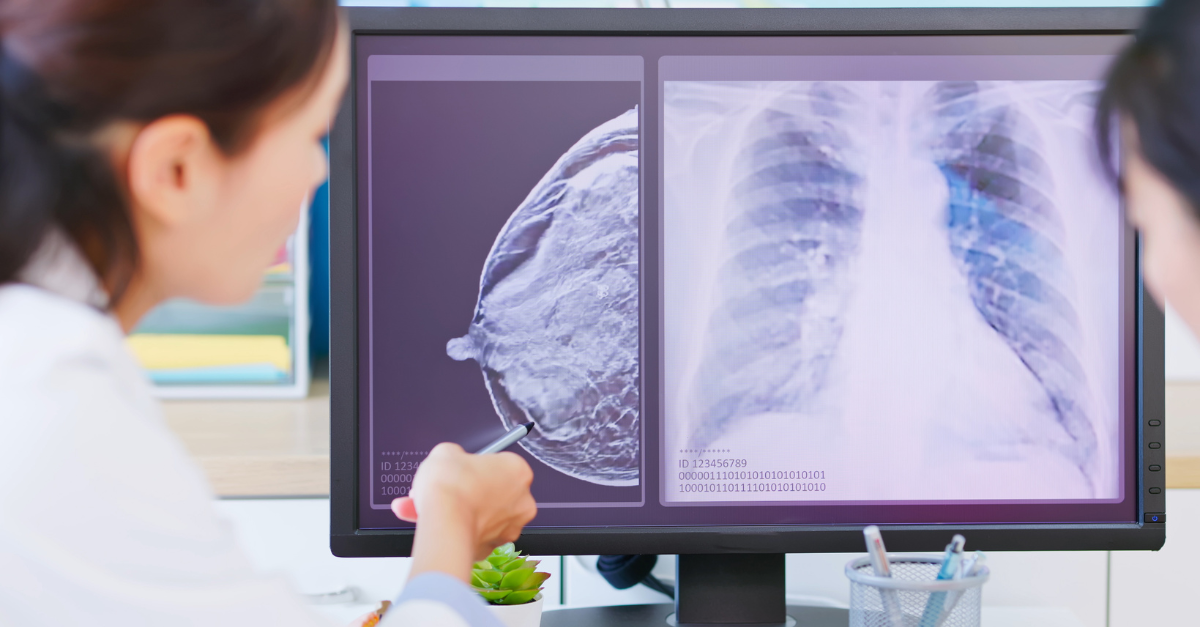 Breast cancer is the most common type of cancer in the UK. It requires multidisciplinary care, starting from primary care to surgery to cutting-edge medical oncology. In October, during Breast Cancer Awareness Month, we are discussing clinical cases, guidelines and the latest research to better improve patient care.
In this article, we take a look at breast cancer screening, treatment and late-breaking clinical trial results.
---
Breast Cancer Screening
Regular breast screening programmes can help save the lives of thousands of women every year. According to Cancer Research UK, the programme finds cancer in 9 out of 1000 women screened.
Breast Screening Guidelines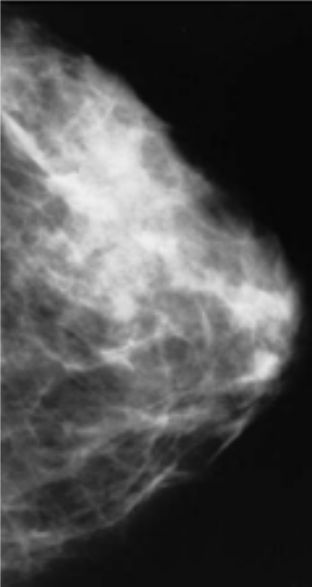 NICE guidelines that inform the NHS programme recommends a 3-yearly routine screening for women with average risk of cancer between the ages of 50 and 70. The American Cancer Society recommends yearly mammography to women aged 45-54, switching to every other year after 55 years of age.
Women with increased risk of breast cancer, such as a history of breast or ovarian cancer in the family or previous treatment using radiation, should be eligible for screenings before the age of 50.
Mammography or MRI?
3D mammography, also known as digital breast tomosynthesis (DBT), allows a clearer visualisation of the tissue when compared to the traditional 2D mammography and is becoming increasingly common. Guidelines recommend either 2D or 3D mammography for patients with average risk of breast cancer.
Breast MRI is recommended by the American Cancer Society yearly only for patients with 20% to 25% lifetime risk of cancer. These patients should begin early MRI and mammograms at the age of 30.
---
Treatment
A patient diagnosed with breast cancer is referred to a multidisciplinary team for treatment.
Local Treatment
The first line of treatment for breast cancer is surgery to remove as much of the cancer as possible.
Breast-conserving surgery removes only the cancerous tissue. A mastectomy removes all the breast tissue and, if necessary, surrounding tissue. Reconstructive surgery can follow to restore the shape of the breast. Radiotherapy might be necessary depending on the stage of the cancer.
Systemic Treatment
Chemotherapy can be used before or after surgery to lower the chances of metastasis or when the cancer is metastatic. Patients with hormone receptor-positive cancer might be offered hormone therapy as well as drugs such as CDK4/6 inhibitors, mTOR inhibitors, PI3K inhibitors. Targeted drug therapy might be indicated to patients with HER2-positive breast cancer. Those include monoclonal antibodies, antibody-drug conjugates and kinase inhibitors. Targeted therapy might also be available to patients with the BRCA gene mutation and with triple negative breast cancer.
---
Latest Research
Clinical trial results have recently been presented at major congresses such as ASCO and ESMO.
Phase III of the TROPiCS-02 published results on the use of antibody-drug conjugate sacituzumab govitecan (SG) in heavily pre-treated patients with hormone receptor HR+/HER2-negative metastatic breast cancer. Overall survival increased significantly when compared to treatment of physician's choice.
MONARCH 3 led to abemaciclib and NSAI approval as initial therapy in postmenopausal patients with HR+, HER2- ABC with significant improvement in progression-free survival. Interim pre-specified overall survival analysis observed longer overall survival in the intention-to-treat population and in the subgroup with visceral disease.

Keep up to date with breast cancer clinical studies with MedShr Docsearch AI search tools.
---
Breast Cancer on MedShr
At MedShr, physicians from all over the world are discussing approaches to screening, early diagnosis and treatment of breast cancer. Join us in our mission to improve patient care by sharing cases from your clinical practice in the Global Oncology Hub on MedShr.